The BMW N43 engine is a 4 cylinder petrol unit found in a huge amount of 1 and 3 series vehicles built between 2007 and 2013
Unfortunately, these engines can suffer from a stretched timing chain. Which can subsequently destroy your engine or even prevent your brakes from working correctly.
When the chain stretches, the plastic chain guides fracture and fall into the engine's oil pan. The broken plastic is then sucked into the oil pump preventing sufficient oil pressure. The reduced oil pressure will either destroy your engine or seize the vacuum pump which supplies your brake servo with the vacuum necessary for an effective braking system.
It is a relatively well documented fault with a repair campaign implemented by BMW. This campaign will test your chain for stretching. However, no measures are carried out to prevent future failure of your timing chain should it be deemed that your timing chain is ok.
We have seen numerous chain failures on vehicles that have had their timing chains tested by BMW.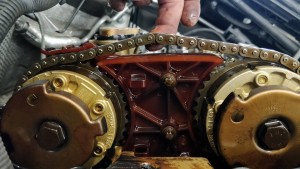 The picture above shows the stretch in the chain. This is intended to be kept taut at all times.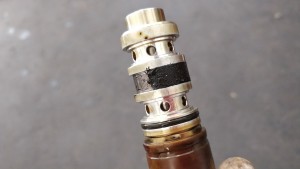 The Vanos solenoids suffering from clogged oil ways due to pulverised plastic making its way through the engine.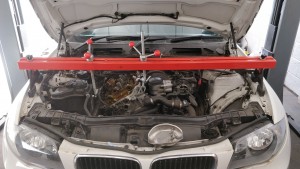 The front axle is required to be removed for this repair, meaning the engine requires suspending in the engine bay.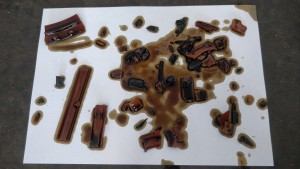 The broken chain guide found in the oil pan.
All these parts are replaced including the associated seals and gaskets, along with an oil and filter change too.
This issue will undoubtedly occur on the vast majority of N43 engines whether you've passed the BMW chain test in the past or not. Get in touch if you think you may be suffering the dreaded stretched chain.