The S65 engine found in the E9x M3 range is a work of art. A big 4.0 litre V8 with 420 BHP. Almost certainly going to be the one and only V8 to be found in an M3.
As we are forever saying, continued and proper servicing is of utmost importance with any engine but especially with the S65. There have been cases of big end bearing failures on these, causing many owners to feel apprehensive about enjoying their M3 how it was intended.
We are able to supply and fit replacement big end bearing shells. Whether you want to use direct OE replacements or an aftermarket upgrade from the likes of VAC and ARP.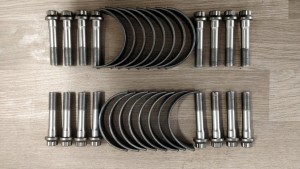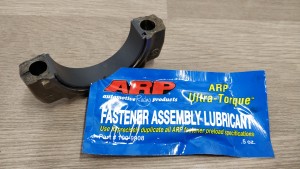 Once these have been replaced, along with new oil and filter, its advised to run the engine in gently for the next 1200 miles.
This particular M3s bearings were in a very good condition unlike the ones found in a similar scenario in one of our other blog entries for S54 bearing shells –   http://www.munichpower.co.uk/bmw-and-mini-blog/big-end-bearing-shell-replacement/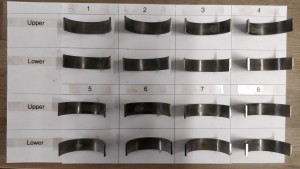 Nonetheless, this car's owner now has complete peace of mind that the bottom end of his S65 is in an excellent condition allowing him to enjoy track days and spirited driving to the maximum.