An all too common failure of the first generation Z4 E85 is a failure of the hydroelectric roof motor. Almost certainly caused by water ingress into the motor due to blocked water drainage holes or a failure of the seal containing the motor.
At Munich Power we're able to remove and replace your hydroelectric roof motor requiring the entire roof removal. We will also check your draining holes for blockages and clear any debris, modifying the holes to prevent future failure.
If your roof motor has failed., get in touch for a competitive quote for repair.
This particular vehicle came to us with the roof stuck down. In most cases the roof will fail in the up position seeing as this is where the roof spends most of its time.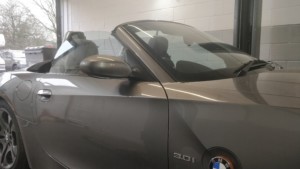 The entire roof assembly was removed to gain access to the roof hydraulics.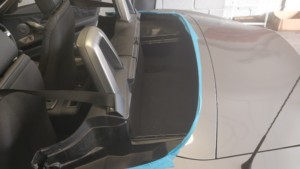 The roof motor removed. As you can see, water damages the motor significantly. It is also a good idea to replace the wiring loom as corrosion also sets into this.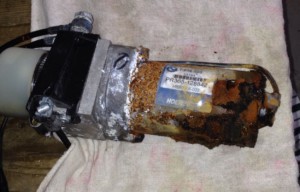 This is what was found at the bottom of the motor container.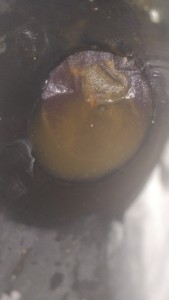 The motor replaced and inserted into the dried out container. This was then sealed closed to stop future problems.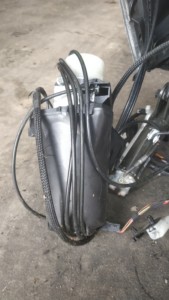 The roof is then refitted and tested.